Breaker Box Panel Upgrade & Repair in Katy, TX
Eliminate Your Circuit Breaker Problems
The electrical system is like the nervous system of your home—when your electrical panel starts to fail, it will affect your whole system. The panel houses the circuit breakers, which manage the flow of electricity, safeguard against short-circuit and over-current hazards, and hinder devastating electrical fires.
Need electrical panel upgrade or repair in Katy, West Houston, or the surrounding areas? Our professional electricians at West Houston Electric can make sure your breaker box is in peak working order.
---
Don't wait until it's too late; give us a call today at (832) 925-4669 or contact us online.
---
Upgrade to a Smart Electrical Panel
Are you tired of constantly having to reset tripped breakers or dealing with outdated electrical panels? It may be time for an upgrade to a smart electrical panel.
Smart panels offer advanced features and benefits that traditional panels simply can't match.
Benefits of upgrading to a smart electrical panel include:
Remote access and control of your electrical system
Real-time monitoring of energy consumption and cost
Customizable settings and scheduling options
Increased safety and security features
Compatibility with smart home technology
Our Katy electricians are skilled in the installation and maintenance of smart panels.
We can assess your current electrical system and help you choose the best smart panel for your home and budget.
What Happens When Circuit Breakers Trip?
The purpose of a circuit breaker is to safeguard your property from electrical shorts and over-currents. If a circuit breaker does not trip like it is supposed to, heat is conducted to the panel and other breakers. This will lead to the melting of other breakers.
On the occasion that your circuit breaker trips, it probably just needs to be reset. However, a circuit breaker that constantly trips is sign that there is something else going on. Your wiring or panel may need to be upgraded or you might have a circuit that is overloaded.
The following signs should tell you that you that you have a serious problem that needs attention:
Repeated tripped breaker switches
Lights that flicker/dim
Burning odor or sparks
Corrosion or rust
Burn marks
What Are the Advantages of Electrical Panel Replacement?
Are you experiencing problems with your circuit breakers? See how you can optimize your home's safety and energy supply thanks to electrical panel replacement in West Houston, Katy, or the surrounding areas.
Explore the advantages of electrical panel replacement below.
Enhance your home's safety – Protect your property and help prevent the potential risk of an electrical fire posed by a malfunctioning electrical panel.
Get a steadier supply of power – Because older panels usually fail to produce the consistent level of power necessary for modern appliances and technology, electrical panel replacement helps you avoid overloading and causing your circuit breakers to trip.
Add more circuits during an upgrade – Increase the number of circuits available in your panel so you can power your electronics and appliances more easily.
Get peace of mind by helping to eliminate the safety risks associated with a faulty electrical panel. Contact West Houston Electric today for a free estimate!
What Causes a Breaker Box to Go Bad?
A breaker box can go bad due to a variety of factors. One of the most common causes is age, as older breakers may need help handling the load demands. In addition, overloading the circuit with too many electrical devices can also lead to a breaker box going bad.
Can a Homeowner Replace an Electrical Panel?
If a homeowners is licensed and experienced, then yes, they can replace an electrical panel. Shall they be inexperienced, homeowners should not attempt replacing an electrical panel because it can be dangerous. They should seek a professional electrician for a panel replacement.
Does My Panel Need to Be Replaced or Upgraded?
Between the 1950s and the 1980s, many homes had a Federal Pacific (FPE) or Zinsco electrical panel installed. These panels could go for years without a problem. Then, suddenly, the breakers on the electrical panels failed to trip. This caused many incidents of fires all around the country.
If you're not sure if your home has one of these panels, give our experienced Katy electricians a call. They will come check out your panel and offer you a free estimate should you need electrical panel service or replacement.
With Electrical Panels, Don't Go It Alone
Attempting to work on a breaker box when you are not properly trained is extremely risky. You could end up with serious injury to yourself or others, as well as serious property damage. Once you have checked with your power company to make sure there is no problem with the electrical service, certified technicians should be called in to do the job. When you are looking for West Houston residential electrical panel services, call your friends at West Houston Electric to come by for diagnostics and service.
Not Sure If You Need Electrical Service? Call West Houston Electric!
For over 30 years, we've seen just about every electrical issue, from ceiling fan problems to malfunctioning electrical panels to frequently tripped breakers. Safety, reliability, and your satisfaction are our top priorities. We always conduct business by being honest and we will never give you the run around. We'll give you a free estimate and a fair price on electrical panel upgrades in Katy, TX.
At West Houston Electric, we stand behind our work and we stand with our customers. We are proud to have earned the 2018 Angie's List Super Service Award and we offer integrity in everything we do.
---
Wondering if you have a faulty panel? Give West Houston Electric a call at (832) 925-4669 today!
---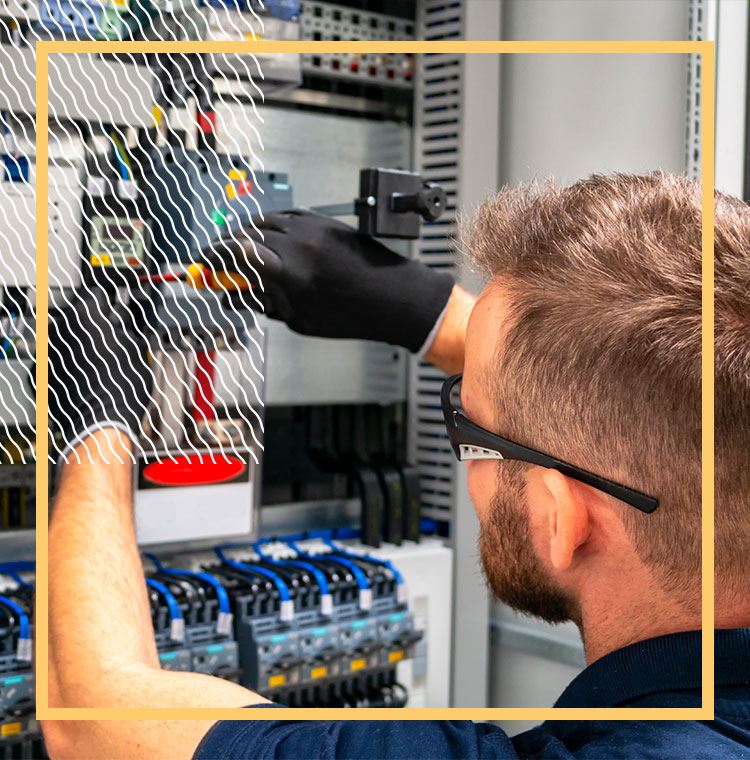 Make the Brighter Choice Let Us Take Charge
Over 30 years of Continuous Training

Convenient Specials and 0% Financing Available

Clean & Courteous Technicians Who Respect Your Home

Background Checked, Licensed & Insured

Free Estimates & Fair, Straightforward Pricing