Underground Electrical Service in Katy
Comprehensive Installation, Service & Repair in West Houston & Beyond
If your electricity is not supplied by an overhead power line, you are responsible for the power line that runs from the meter underground into your home. Over time, your underground electrical line can become damaged because the insulation could crack, animals could harm it, or someone could inadvertently dig into it.
Your underground line may also need to be upgraded. You'll know there's a problem because you may be experiencing "brown outs" or be losing power to your home.
Should any of these problems occur, call our electricians right away to prevent further damage. We offer comprehensive underground electrical service in Katy, West Houston, and the surrounding areas. Whether you need new underground electrical line installation or repairs to an existing line, our team is ready to help.
---
Contact our licensed electricians in Houston online or call (832) 925-4669 today to request a free estimate!
---
What Are the Benefits of Underground Electrical Line Installation?
There are many reasons to opt for underground electrical line installation, even if overhead lines are available.
Some of the benefits of underground electrical line installation include:
Improved electrical reliability during storms
Reduced risk of contact with live wires
Can install electric and gas lines in same trench
Reduced need for tree/vegetation pruning associated with overhead lines
Increased curb appeal for residential and commercial properties
Fewer entry points into home/building
When installing underground electrical wires, it is very important that you make sure everything is safely installed and up to code. The best way to do this is to have a professional electrician handle your underground electrical installation in Katy, TX or the nearby areas.
Safe Service; Reliable Results
West Houston Electric provides safe, efficient, and reliable underground electrical services, including new electrical line installation. We can also repair damaged underground lines or replace underground electrical lines altogether.
Our Houston electricians are highly trained and experienced in everything from general troubleshooting to generator installation to comprehensive underground electrical services. We are proud to have won the 2018 Angie's List Super Service Award, and we always strive to provide the highest level of quality and customer care at fair, affordable rates.
---
To make an appointment for underground electrical service in Katy, TX, call us at (832) 925-4669 today.
---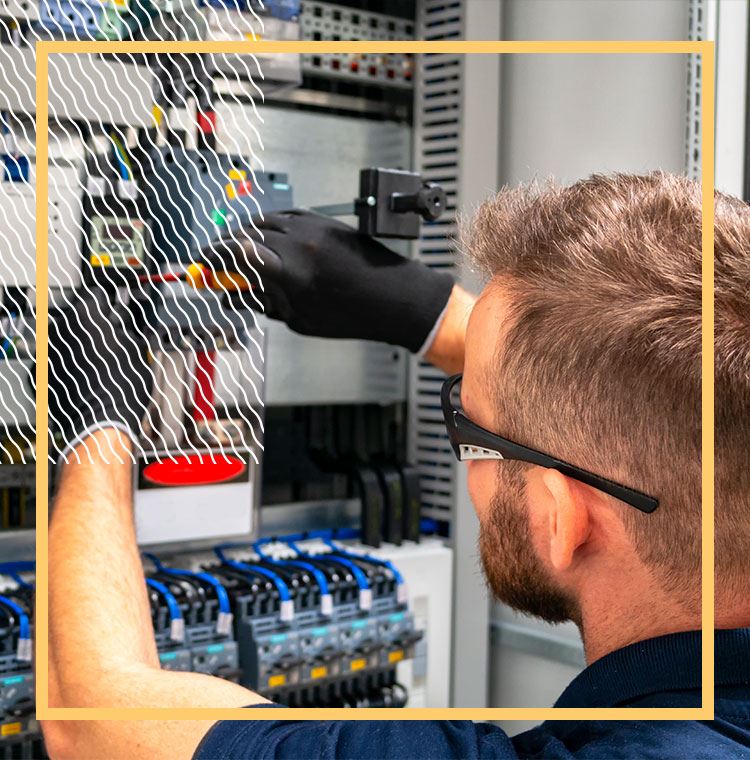 Make the Brighter Choice Let Us Take Charge
Over 30 years of Continuous Training

Convenient Specials and 0% Financing Available

Clean & Courteous Technicians Who Respect Your Home

Background Checked, Licensed & Insured

Free Estimates & Fair, Straightforward Pricing