West Houston Lighting Installation
Providing Lighting Services in Katy & Nearby Areas Since 1991
Lighting is a key component of your home. It illuminates your family's living space and shows you the way when it is dark. Because it is so important, it deserves professional attention.
At West Houston Electric, we've been installing and repairing lighting in Katy and the surrounding areas since 1991. Our knowledgeable electricians are experts at all aspects of interior and exterior lighting. Whether we are installing, repairing, or removing light fixtures, we will make sure you are 100% satisfied with the job. If you are concerned about wiring upgrades to accommodate new lighting fixtures, we can also assist with wiring or rewiring specific rooms, outlets, or your whole home.
---
Call (832) 925-4669 or contact us online to receive your free estimate for lighting installation in West Houston, Katy, or the surrounding areas today!
---
4 Signs You Need to Replace Your Light Fixtures
Your electrical bills through the roof - Old and inefficient lighting networks will require more electricity to function than newer up-to-date lighting installations. If you're finding that your electrical consumption hasn't changed, but your electrical bill keeps going up, then you might want to consult our Houston lighting installation experts.
You're not taking advantage of LED lights - On the topic of energy efficiency, LED lights are the cream of the crop as far as brightest and longest-lasting lights for the least amount of energy.
Buzzing - No part of your electrical system should ever make noise. If you're hearing any buzzing sounds coming from your lights, get in touch with an electrician right away. You may have an issue with an overloaded service panel, or you may need to have your light fixtures or wiring replaced.
Flickering lights - Flickering lights could be a symptom of lighting that needs to be replaced, or it could be an electrical panel that needs an upgrade. When your electrical network is spread too thin, your lights are usually the first to go.
Options for Light Fixtures
Home lighting does not merely have to be functional—it can be decorative, too. The right type of lighting fixture could totally change the mood in a room. When you partner with West Houston Electric for your lighting project, you can have any type of light fixture installed in your home by one of our Katy lighting electricians, as well as have the old fixture removed.
We install all types of lighting fixtures, including:
Track lighting
Ambient lighting
Recessed lighting
Chandeliers
Under cabinet lighting
Pendant lights
LED strip lighting
Accent lighting
Security lighting
Task lighting
You can rest assured knowing that your interior lighting installation will be done safely and with minimal invasion into existing drywall. We offer a Workmanship Guarantee on all labor. If you are looking for integration of lighting with ceiling fans, we can address that as well.
Smart Home Interior Lighting Technology
Home automation, or "smart home" technology, has become very popular. This is when devices in your home are programmed to run automatically on a certain schedule. Our West Houston electricians can take this a step further and help you control your lighting remotely. There are programs that allow you to add all your lighting, appliances, and electronics to a mainframe. From there, you can let things run according to schedule, or you can change the status of your home via an app on your smartphone. Our pros can assist you with the electrical wiring necessary to put your home on the grid.
Dimmers & Lighting Controls
Installing dimmers and lighting controls is a great way to add ambiance and automation while conserving energy in your home. We can advise you on the use of timers, photo-sensors, motion-sensors, and wireless devices for control of your electrical fixtures and devices. We can also design a custom system of lighting controls for various electrical loads throughout your home.
---
Shine a light on things and call our West Houston lighting installation experts at (832) 925-4669 today!
---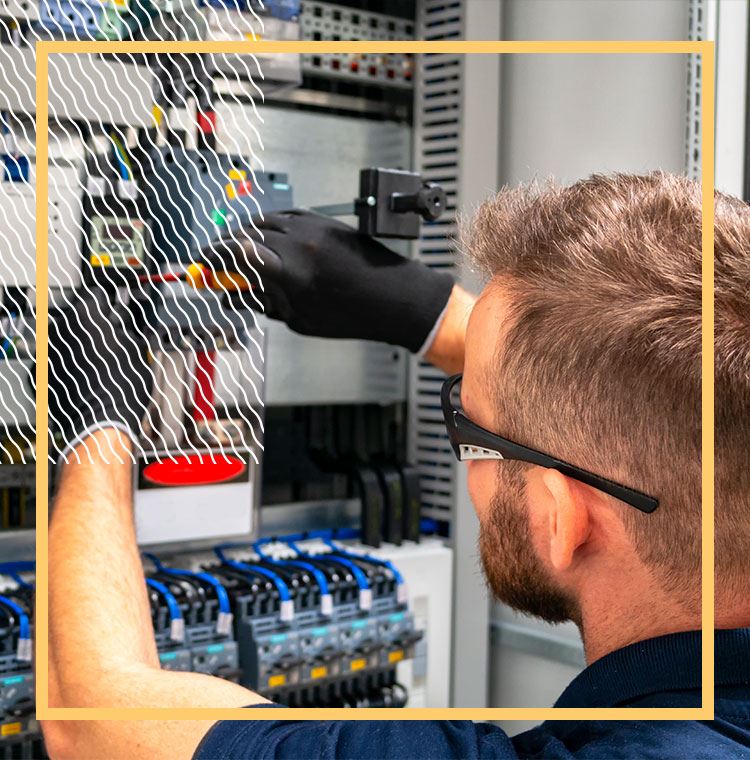 Make the Brighter Choice Let Us Take Charge
Over 30 years of Continuous Training

Convenient Specials and 0% Financing Available

Clean & Courteous Technicians Who Respect Your Home

Background Checked, Licensed & Insured

Free Estimates & Fair, Straightforward Pricing