West Houston Ceiling Fan Installation
Broken Fan? Call Our Katy Ceiling Fan Repair Technicians
Ceiling fans circulate air flow through your home in a cost-effective manner. They can be used during both summer and winter and are an easy way to give the interior of your home a new look.
The professional electricians at West Houston Electric provide fast and affordable ceiling fan installation, repair, and removal in West Houston, TX
---
Get your free estimate for ceiling fan installation in West Houston, Katy, or the surrounding areas by calling (832) 925-4669 or contacting us online today!
---
What Size Ceiling Fan Do I Need?
Choosing the right ceiling fan size is key to ensuring it provides optimal efficiency and doesn't look out of place. The size of a ceiling fan is based its blade span (also known as blade sweep), which is the diameter of the circle created when the blades are spinning.
Blade span can be determined by measuring from the tip of one fan blade to the tip of the blade straight across from it. Although height may differ based on whether you have low or high ceilings, the ceiling fan size itself should stay consistent with the square footage of the space.
Use the info below to determine what size ceiling fan you need.
Ceiling Fan Size Guide
Room Size: Up to 75 sq. ft > Blade Span: 29"-36" > Examples: bathroom & utility rooms
Room Size: Up too 175 sq. ft > Blade Span: 42"-48" > Examples: bedrooms & kitchens
Room Size: Up to 300 sq. ft > Blade Span: 52"-56" > Examples: large bedrooms & family rooms
Room Size: Over 350 sq. ft > Blade Span: 60" or larger > Examples: large spaces & great rooms
How to Know if You Need Ceiling Fan Repair?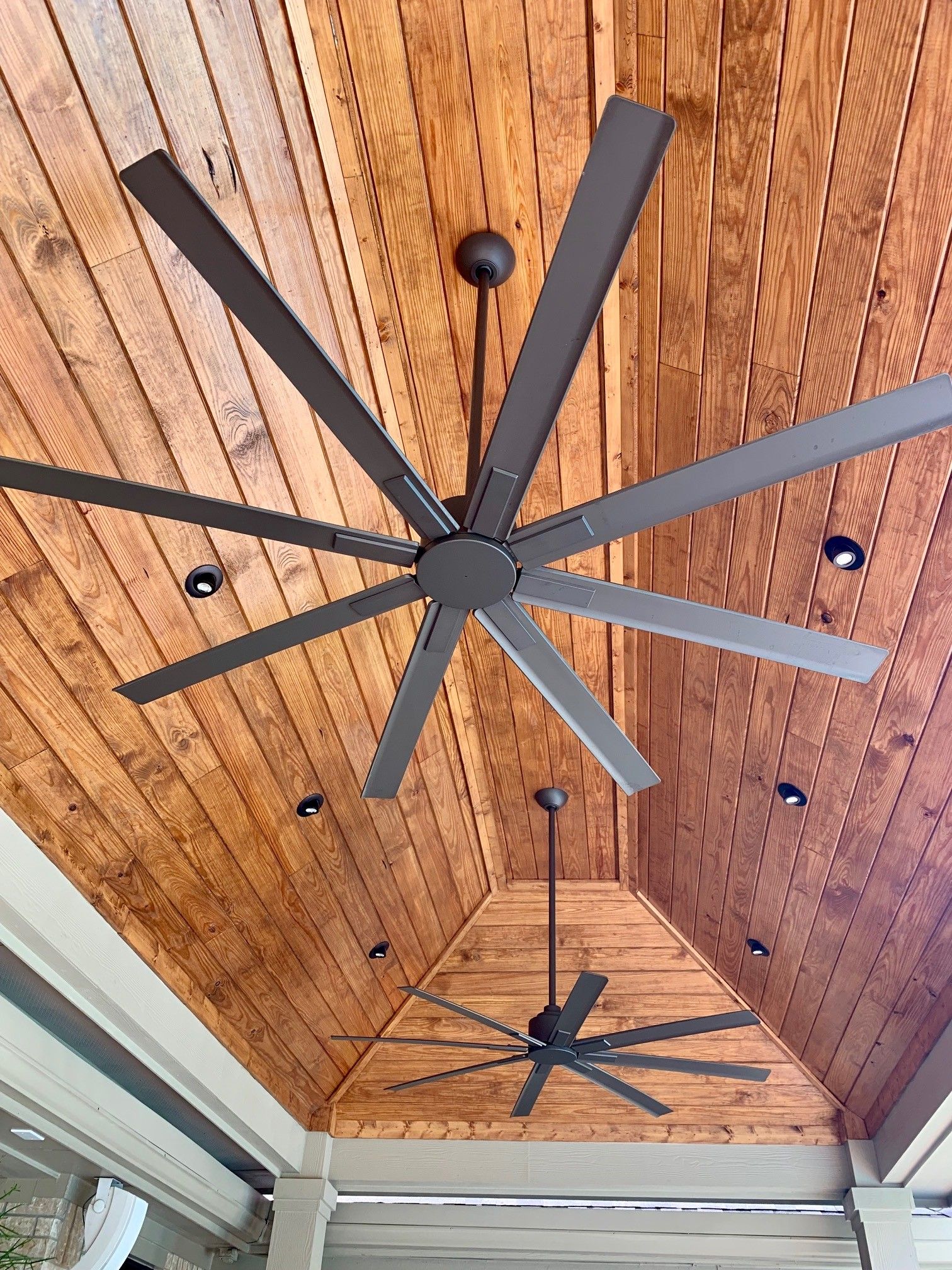 If you've ever been worried about a ceiling fan that wobbled, worry no more. The reason a fan wobbles is not because of how it is mounted but is instead all about alignment. When the fan blades are out of balance, a fan will seesaw. There are several reasons that might cause your ceiling fan to rock back and forth precariously, but there is usually no threat of the fan falling down.
Reasons your ceiling fan may wobble:
Bent blade irons
Blades of different sizes or shapes
Blade irons not screwed on straight
Warped blades
A wobbling fan can be a nuisance, and a visit from one of our electricians can solve the problem right away. If your ceiling fan is wobbling, don't hesitate to contact West Houston Electric for dependable repair services!
4 More Signs You Need Ceiling Fan Repair
1. Your fan doesn't adjust to speed settings - If your fan is slower than usual, or won't adapt to you changing its settings then call in our Katy ceiling fan repair experts because whatever is causing this malfunction could be deteriorating your ceiling fan.
2. Too much noise - There are a lot of reasons your fan can be making too much noise, maybe something is loose or there is an obstruction to the natural flow of the fan. Regardless, if your fan's noise level has changed drastically for whatever reason give us a call.
3. An energy bill that's off the charts - If you don't subscribe to regular ceiling fan maintenance, then your fan could be costing you more money each and every month. Regular maintenance checkups will in most prevent the need for ceiling fan repair.
4. Issues with the lighting fixtures - If the lighting fixtures on your fan aren't working like they used to, then call in our Katy ceiling fan repair experts to get your lights and fan back in working order.
For All Your Ceiling Fan Needs
West Houston Electric can meet all your ceiling fan needs, whether you need a new installation, wiring, repair, or removal, we can take care of the job for you. We will quote you a fair price and respond quickly. Our electricians are trustworthy and fully licensed, bonded, and insured. We stand behind our electrical work with a Workmanship Guarantee on labor.
---
Give West Houston Electric a call to install your new ceiling fan today! Schedule your free estimate when you call (832) 925-4669.
---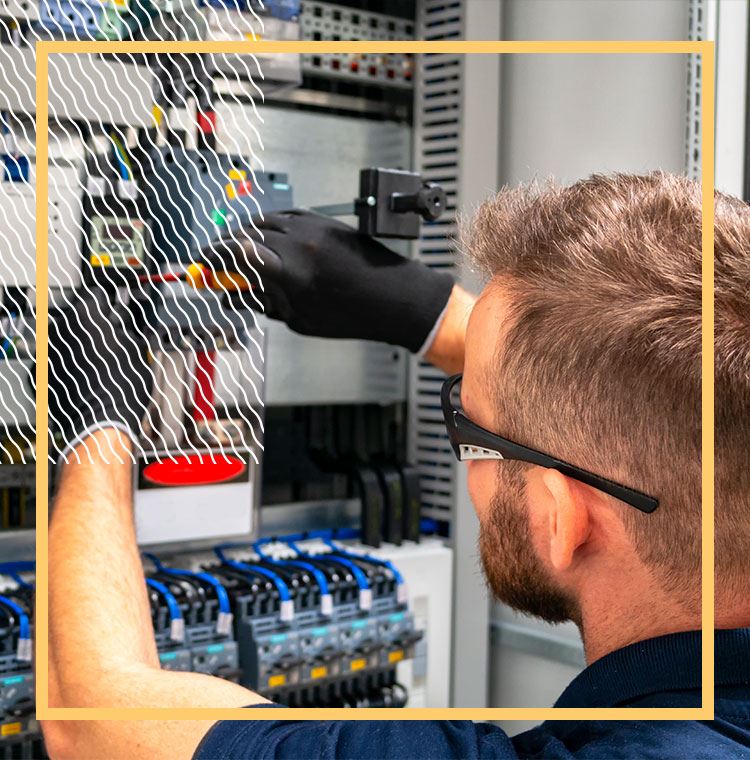 Make the Brighter Choice Let Us Take Charge
Over 30 years of Continuous Training

Convenient Specials and 0% Financing Available

Clean & Courteous Technicians Who Respect Your Home

Background Checked, Licensed & Insured

Free Estimates & Fair, Straightforward Pricing