West Houston Ceiling Fan Installation
Broken Fan? Call Our Katy Ceiling Fan Repair Technicians
Ceiling fans circulate air flow through your home in a cost-effective manner. They can be used during both summer and winter and are an easy way to give the interior of your home a new look.
The professional electricians at West Houston Electric provide fast and affordable ceiling fan installation, repair, and removal in West Houston, TX.
---
Get your free estimate for ceiling fan installation in West Houston, Katy, or the surrounding areas by calling (832) 925-4669 or contacting us online today!
Upgrade to a Smart Ceiling Fan
Looking to add convenience and efficiency to your home? Consider upgrading to a smart ceiling fan. Smart ceiling fans offer a range of benefits that traditional fans cannot match. With the ability to connect to your home's Wi-Fi network, you can control your fan from anywhere using your smartphone or voice commands.
Benefits of smart ceiling fans include:
Convenient control options: Adjust fan speed, direction, and lighting with ease using your smartphone or voice commands.
Energy savings: Smart fans are designed to optimize energy usage, helping you save on your electricity bills.
Integration with smart home systems: Connect your smart fan to other devices in your home, such as thermostats or smart speakers, for seamless automation.
Enhanced comfort: Set schedules or use sensors to automatically adjust fan speed and direction based on room temperature or occupancy.
Longer lifespan: Smart fans often come with advanced motor technology and improved build quality, resulting in a longer lifespan compared to traditional fans.
At West Houston Electric, our Katy ceiling fan experts can help you choose and install the perfect smart ceiling fan for your home. Contact us today to learn more!
Commonly Asked Questions
What are the benefits of installing a ceiling fan?
Ceiling fans provide cost effective air circulation year round, and can give your home an updated look.
How do I determine the right size ceiling fan for my space?
The size of a ceiling fan is based on its blade span (also known as blade sweep), which is the diameter of the circle created when the blades are spinning. Blade span can be determined by measuring from tip to tip of one fan blade to the tip of the blade across from it.
To determine what size you need for your room, refer to our Ceiling Fan Size Guide:
Room Size: Up to 75 sq. ft > Blade Span: 29"-36" > Examples: bathroom & utility rooms
Room Size: Up too 175 sq. ft > Blade Span: 42"-48" > Examples: bedrooms & kitchens
Room Size: Up to 300 sq. ft > Blade Span: 52"-56" > Examples: large bedrooms & family rooms
Room Size: Over 350 sq. ft > Blade Span: 60" or larger > Examples: large spaces & great rooms
What causes a ceiling fan to wobble?
A wobbling fan can be caused by several things such as bent blade irons, blades that are different sizes or shapes, blade irons not screwed on straight, or warped blades.
4 Signs You Need Ceiling Fan Repair
1. Your fan doesn't adjust to speed settings - If your fan is slower than usual, or won't adapt to you changing its settings then call in our Katy ceiling fan repair experts because whatever is causing this malfunction could be deteriorating your ceiling fan.
2. Too much noise - There are a lot of reasons your fan can be making too much noise, maybe something is loose or there is an obstruction to the natural flow of the fan. Regardless, if your fan's noise level has changed drastically for whatever reason give us a call.
3. An energy bill that's off the charts - If you don't subscribe to regular ceiling fan maintenance, then your fan could be costing you more money each and every month. Regular maintenance checkups will in most prevent the need for ceiling fan repair.
4. Issues with the lighting fixtures - If the lighting fixtures on your fan aren't working like they used to, then call in our Katy ceiling fan repair experts to get your lights and fan back in working order.
For All Your Ceiling Fan Needs
West Houston Electric can meet all your ceiling fan needs, whether you need a new installation, wiring, repair, or removal, we can take care of the job for you. We will quote you a fair price and respond quickly. Our electricians are trustworthy and fully licensed, bonded, and insured. We stand behind our electrical work with a Workmanship Guarantee on labor.
---
Give West Houston Electric a call to install your new ceiling fan today! Schedule your free estimate when you call (832) 925-4669.
---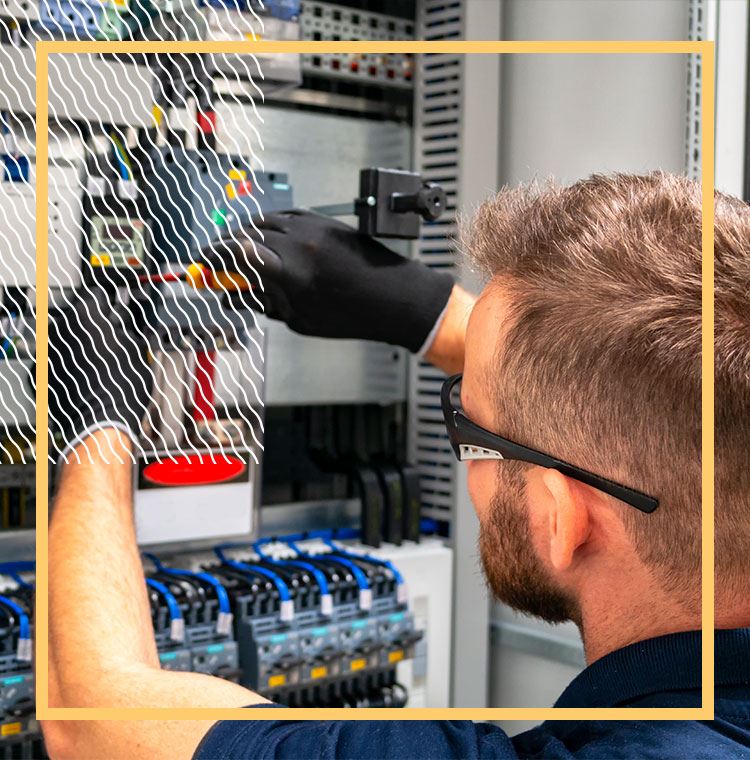 Make the Brighter Choice Let Us Take Charge
Over 30 years of Continuous Training

Convenient Specials and 0% Financing Available

Clean & Courteous Technicians Who Respect Your Home

Background Checked, Licensed & Insured

Free Estimates & Fair, Straightforward Pricing