Electrical Repair in Katy
Diagnosing All Types of Electrical Problems in West Houston & Beyond
The electrical wiring in your home is like the nervous system of your body. The main electrical panel is the spine, and the all the different ports in the home are the nerves. They are all connected and need care, just like your own nervous system. When one nerve is damaged, it needs to be repaired.
Our electricians at West Houston Electric can diagnose damaged wiring in your home or office. We offer comprehensive electrical repair in Katy, Houston, and the surrounding areas.
Call us today at (832) 925-4669 or contact us online to schedule your free estimate. Be sure to ask about our 5% discount for military service members and veterans!
When to Call for Professional Electrical Repair
If you're dealing with any electrical issue in your home, it's always best to trust the problem to the pros.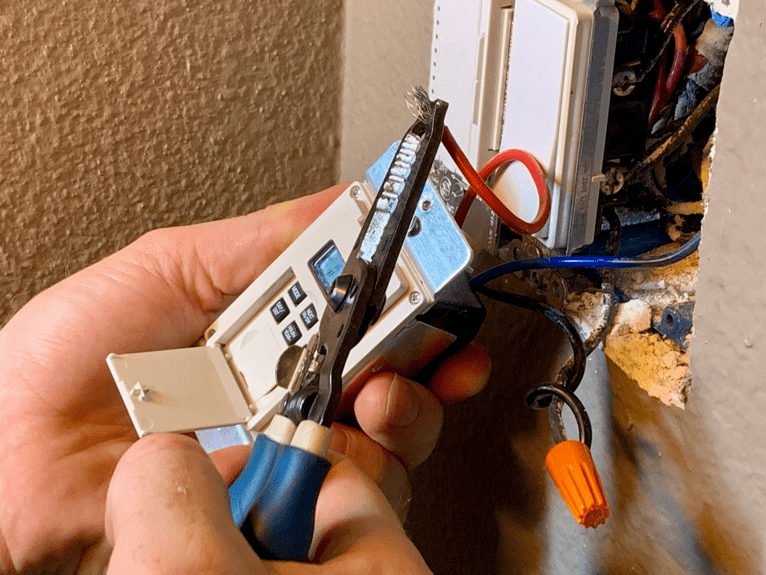 Contact West Houston Electric if you need repair for any of the following:
Damaged, broken, or loose electrical outlet
Blown or faulty fluorescent ballast
GFCI outlet problem
Electrical panel that is out of date
Wall switch or dimmer that does not work
Circuit breaker tripping repeatedly
These are all things that should be fixed by a licensed electrician. Please do not attempt to repair them on your own.
We Are True Professionals
Our West Houston electricians are all fully licensed, bonded, and insured. They have the knowledge to evaluate and diagnose your home's electrical system. We work effectively and efficiently with minimal invasion to your home so that things can get back to normal as quickly as possible.
Does Your Home Need Electrical Repair?
Just like your body, your home needs regular upkeep and check-ups. Don't let a wiring issue go on without being diagnosed, as it can lead to damage to your home or office, and potentially bodily harm to you or your family.
Even if you're not sure if you have a wiring problem, it's best to have the experts at West Houston Electric come out and give you a free evaluation. Established in 1991, so chances are we've seen it all. Our West Houston & Katy electricians would be happy to come out and troubleshoot your home or office.
Give us a call at (832) 925-4669 today to schedule your appointment
Make the Brighter Choice
Let Us Take Charge
Established in 1991 Plus Continuous Training

Fast Response Times

Convenient Specials and 0% Financing Available

Clean & Courteous Technicians Who Respect Your Home

Background Checked, Licensed & Insured

Free Estimates & Fair, Straightforward Pricing
Highly Regarded
Shockingly Good At What We Do
Porch Best of 2020

2019 Angie's List Super Service Award

BBB Accredited Business

2018 Angie's List Super Service Award

West Houston Electric was proud to receive the 2018 Super Service Award from Angie's List.

1993 Electrical Contractor of the Year

Electrical Contractor of the Year in 1993, for wiring President George H. W. and First Lady Barbara Bush's Houston home. West Houston Electric has been the electrician of choice for The U.S. Secret Service detail of the Bush family in Houston since 1993.
Our Customers Love Us
Hear Their Stories
- Dave

- MacNabb's

- Jonathan Gulick

- C Murphy

- Javier