Houston Residential Wiring
Protect Your Home & Your Family
Is it possible that your home's electrical wiring is outdated or unsafe? The best way to find out is to have one of our electricians come out and evaluate it for you. Our evaluations are free, and we can assess any home or business for potential wiring problems.
Call West Houston Electric at (832) 925-4669 today for home wiring repair in Houston.
Does Your Home Have Aluminum Wiring?
If your home or office was under construction between 1960 and 1980, it is possible it was wired using aluminum wiring. This was a regular practice because aluminum wiring was less expensive than copper. Aluminum wiring is also not compatible with electrical devices.
This made aluminum unsafe due to the following properties:
Corrosion at terminal points caused by the aluminum oxidizing over time acts as an insulator and creates a fire hazard
Galvanic corrosion at joining wires is caused by aluminum contacting with dissimilar metals
Poor connections and electrical arcs that create fire hazards are caused by contraction and expansion and loose terminals
Replacing Aluminum Wiring
The only way to tell if you have aluminum wiring is to have a Katy electrician come out for a free evaluation of your home. We can replace it for you by a procedure called "pigtailing." This entails splicing the aluminum wire with a piece of copper wire and then affixing the copper wire to the light fixture or other electronic.
This technique includes replacing plugs and switches around the house to remove anything that had been damaged by aluminum wire. Of course, we will do the job with minimal damage to your existing drywall.
Upgrading Your Wiring Can Save You Money!
It is important to make sure your home is up to code with electrical panels and wiring but it may also save you money. Many insurance companies do not insure homes that are equipped with aluminum wire, and if they do, they charge a higher premium. By replacing the aluminum wire, you may receive a discount on your homeowner's insurance.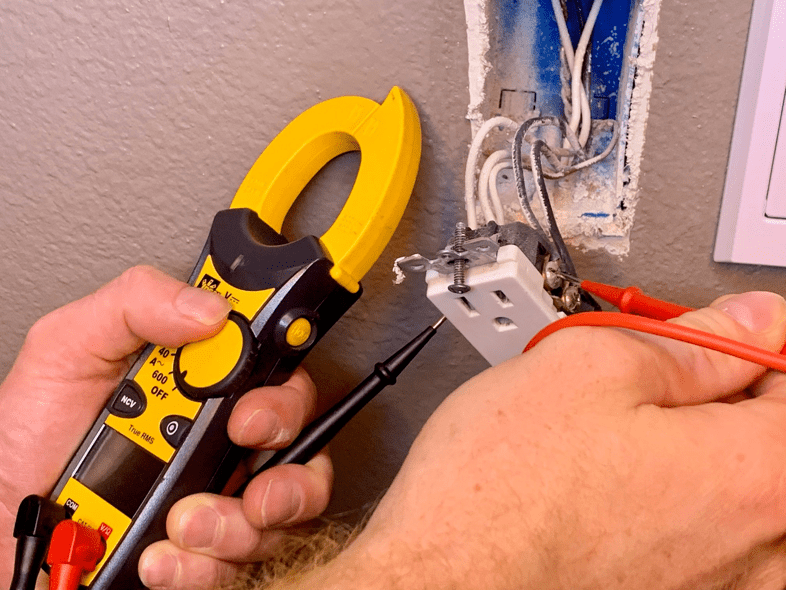 Get a Free Evaluation on Home Electrical Wiring Repair in Katy
By having a qualified electrician evaluate your house, you can not only save money in the long run, but you can prevent a devastating fire from ruining your home and endangering your family. West Houston Electric wants to make sure you are safe from any disaster due to faulty wiring.
Give us a call at (832) 925-4669 today to schedule your free estimate on residential wiring in Katy.
Make the Brighter Choice
Let Us Take Charge
Established in 1991 Plus Continuous Training

Fast Response Times

Convenient Specials and 0% Financing Available

Clean & Courteous Technicians Who Respect Your Home

Background Checked, Licensed & Insured

Free Estimates & Fair, Straightforward Pricing
Highly Regarded
Shockingly Good At What We Do
Porch Best of 2020

2019 Angie's List Super Service Award

BBB Accredited Business

2018 Angie's List Super Service Award

West Houston Electric was proud to receive the 2018 Super Service Award from Angie's List.

1993 Electrical Contractor of the Year

Electrical Contractor of the Year in 1993, for wiring President George H. W. and First Lady Barbara Bush's Houston home. West Houston Electric has been the electrician of choice for The U.S. Secret Service detail of the Bush family in Houston since 1993.
Our Customers Love Us
Hear Their Stories
- Dave

- MacNabb's

- Jonathan Gulick

- C Murphy

- Javier