Hot Tub Wiring in Katy, TX
Spa Installation & Service in Houston & the Surrounding Areas
Hot tubs require special wiring on the electrical panel in your home. There are many videos and websites out there to tell you how to do it yourself, but this could lead to injury to yourself or others, as well as damage to your new spa.
Your best bet is to call one of our professional electricians for hot tub wiring in Katy and the surrounding areas. We have the expertise and skill to make sure that the job is done safely and properly, without injury or damage.
---
Call our Memorial electricians at (832) 925-4669 or contact us online today to request a free estimate! 
---
We Can Help You Properly Install Your New Spa
West Houston Electric offers comprehensive hot tub installation and wiring services, including:
Ensuring you have the proper spare amperage on your existing electrical panel
Installing/upgrading your panel if needed
Installing GFCI (ground fault circuit interrupter) outlets
Bonding your hot tub/spa to prevent electric shock
Ensuring proper emergency shut-off installation
When installing a new hot tub, it is important that you make sure everything is safe and up to code. Our experienced electricians in Houston can quickly, efficiently, and safely wire your new spa, whether it is an indoor spa or outdoor hot tub.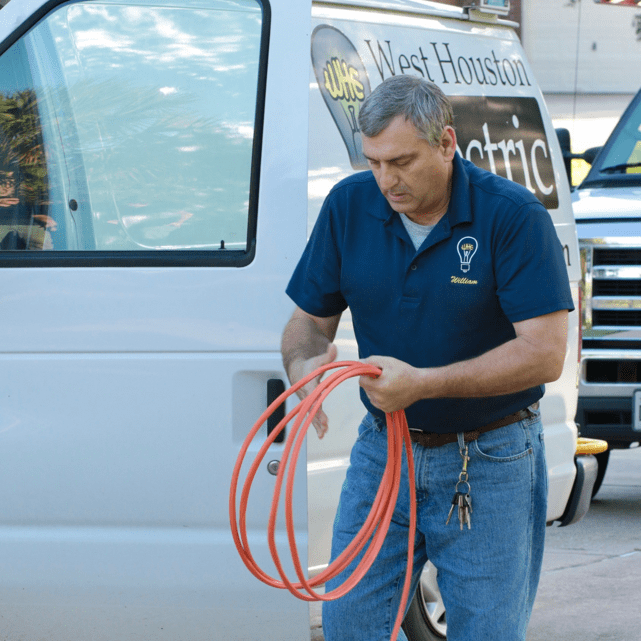 Service for Existing Hot Tub Wiring
In addition to installing and wiring new hot tubs, West Houston Electric can assist you with service of your existing spa. If you believe you need hot tub wiring upgrades or repairs, give us a call and we can come out to troubleshoot the issue.
Our team offers free estimates, as well as fair and straightforward pricing. We are committed to the highest standards of safety, quality, and customer service. When it comes to hot tub wiring in Katy or the nearby areas, you can trust West Houston Electric!
---
Contact us online or call (832) 925-4669 to request an appointment today. 
---
Why Upgrade Your Hot Tub's Electrical System?
Upgrading your hot tub's electrical system can provide several benefits for safety and efficiency. With the latest advancements in electrical technology, you can ensure that your hot tub is running smoothly and safely, while reducing energy consumption and saving on your utility bills. Here are some reasons why you should consider upgrading your hot tub's electrical system:
Improved safety: An outdated or faulty electrical system can pose a serious safety hazard around water. Upgrading to a modern electrical system can ensure that your hot tub is safe for you and your family.
Energy efficiency: Upgrading to an energy-efficient electrical system can help you reduce your energy consumption and save on your utility bills. With the latest technology, you can enjoy a hot tub that's both energy-efficient and cost-effective.
Enhanced performance: Upgrading your hot tub's electrical system can improve its overall performance. This means you can enjoy a hot tub that's more comfortable, efficient, and reliable.
Our experienced electricians at West Houston Electric, Inc. can help you assess your hot tub's electrical system and recommend the best upgrades to suit your needs and budget. Contact us today to learn more!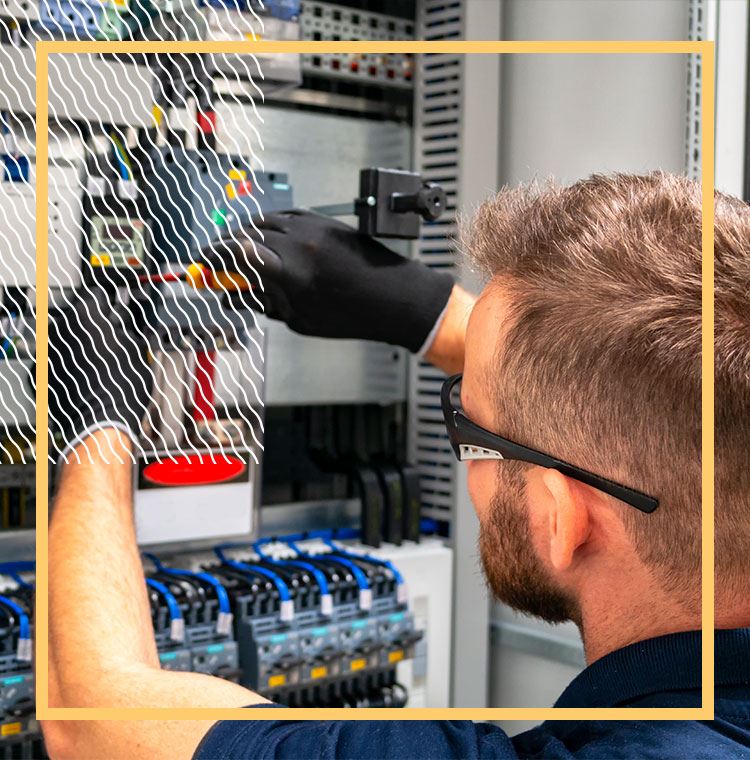 Make the Brighter Choice Let Us Take Charge
Over 30 years of Continuous Training

Convenient Specials and 0% Financing Available

Clean & Courteous Technicians Who Respect Your Home

Background Checked, Licensed & Insured

Free Estimates & Fair, Straightforward Pricing