Power Outlet Repair & Installation in Katy, TX
Quality Outlet Services in West Houston
How often do you plug and unplug a device or appliance? Eventually, those outlets need to be replaced due to normal wear and tear. Our experts at West Houston Electric can help with electrical outlets repair and installation in Katy and the West Houston area.
---
Give our Memorial electricians a call today at (832) 925-4669 for a free estimate on replacing the outlets in your home.
---
How Does a Socket Work?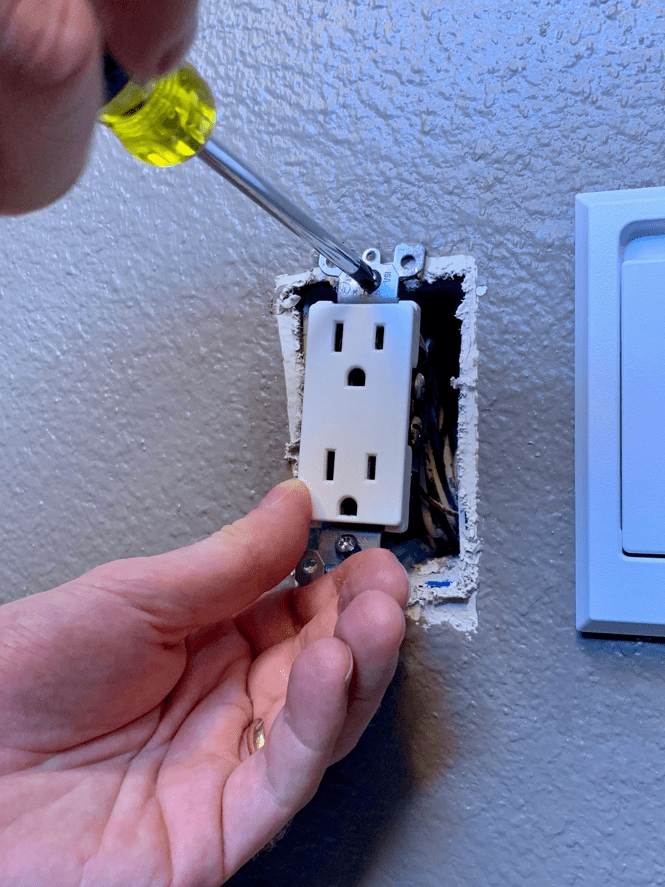 AC electrical sockets allow electricity to flow via alternating current to any piece of equipment plugged into it.
Sockets vary by the following criteria:
Current rating
Shape
Voltage rating
Size
Type of connector
Different Kinds of Electrical Sockets
AC electrical sockets allow electricity to flow via alternating current to any piece of equipment plugged into it. There are a variety of different types you can install in your home.
Here are some different electrical sockets commonly installed in the home:
20A Outlets: These outlets are designed to handle more demanding devices without tripping the breaker. These will usually be installed where heavy appliances are used like utility closets and kitchens.
Switched Outlets: These outlets replace one of the receptacles with a switch.
USB Outlets: The modern home has arrived. These provide receptacles for USB cords alongside two normal receptacles.
Smart Outlets: These can be hooked up to your smart phone and turned on and off through that device.
AFCI Outlets: These are 'arc fault circuit interrupters'. These prevent against electricity jumping between wires and starting fires.
GFCI Outlets: Read more below.
Your GFCI (Ground Fault Circuit Interrupter) Outlet
A GFCI is typically installed in outdoor areas or in damp areas in your home. Your GFCI will detect when a current is flowing through an unintentional path, such as through a person or water. It will then shut off the electric power circuit that is providing electricity to that outlet.
These types of outlets are used to prevent electric shock, which can cause severe bodily harm or fires. Our highly trained electricians in Katy can safely and efficiently install one of these in your home, bathroom, or kitchen.
How Long Will a GFCI Outlet Last?
Assuming the outlet has not sustained damage that would shorten its lifespan, a GFCI outlet can last from 10 to 25 years. Loose connections, tripping breakers, improper wiring, and over heating can cause an outlet to fail prematurely.
Can You DIY GFCI Outlet Installation?
It's usually best to hire an electrician when switching a regular outlet with a GFCI outlet. Electrical work can be tricky, and it's important to get it right for safety reasons. Electricians are trained to handle these tasks properly, ensuring the wiring is done correctly and minimizing any risks. They know where the new outlet should go and how to connect it to the right electrical circuit. By hiring a professional, you can have peace of mind knowing the installation is done safely and meets all the necessary standards.
Is it Possible to Install a Power Outlet in a Wall That Doesn't Currently Have One?
Yes, it is indeed possible for a professional electrician to install a power outlet in a wall that doesn't currently have one.
Professional electricians are trained and experienced in handling electrical installations, including adding new outlets. They will follow safety protocols, local building codes, and best practices to ensure a safe and compliant installation.
If you need a power outlet added to a wall, hiring a licensed electrician is typically the best and safest way to accomplish this task.
Properly Serviced Outlets Keep the Home Safe
It's important to make sure you have the proper kind of electrical wiring and outlets installed in different areas within your home. Not having safe outlets can result in electric shock and bodily injury or even fire.
For over 30 years, we can handle all your needs when it comes to the safety of the outlets in your home. Our electricians are safe, efficient, and trustworthy. If you need power outlet installation, service, or repair in Katy, West Houston, or any of the nearby areas, we are ready to help.
What Are Common Reasons an Outlet Stops Working?
Common reasons an outlet stops working include:
A power surge or voltage spike

Loose wiring connections

Overloaded circuits

Contamination from water, dust, or other debris

Worn-out receptacle

Old or defective electrical components
---
Call West Houston Electric today at (832) 925-4669 or contact our electricians in Houston online for a free estimate from our award-winning electrical team.
---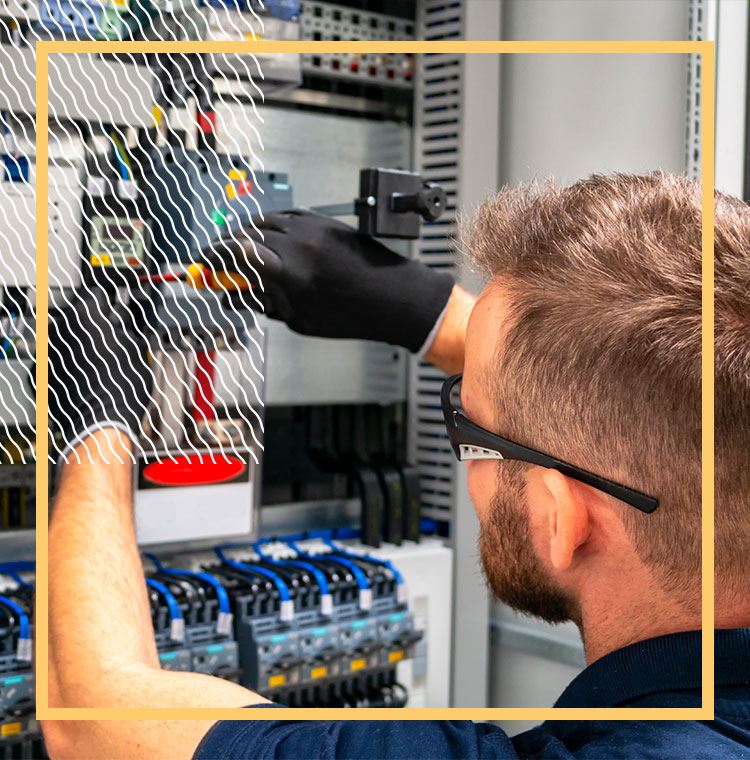 Make the Brighter Choice Let Us Take Charge
Over 30 years of Continuous Training

Convenient Specials and 0% Financing Available

Clean & Courteous Technicians Who Respect Your Home

Background Checked, Licensed & Insured

Free Estimates & Fair, Straightforward Pricing