Whole Home Surge Protection in Katy TX
Increase the Safety & Protection of Your Home
In this day and age, people live and run off technology. We are always plugged in, whether it be the phone, a tablet, or the TV. It seems like more and more power cords are needed just to get our basic needs up and running.
Modern homes reflect this where everything gets a power outlet. Even some of the necessities are more advanced and anything with an LED display has a circuit board, for example.
Eventually, all these electronics, and the very system they're plugged into, will need some maintenance, as many West Houston electricians can attest to. When that day arrives, be sure to contact us for whole home surge protection in Katy.
---
For a free estimate on your service needs, call West Houston Electric at (832) 925-4669 or contact us online.
---
What Is Whole House Surge Protection?
When you have a whole house surge protector installed, you are restricting over-voltages from your power company into your home's electrical system. It then controls surges from inside the home. This keeps surges from reaching your appliances or electronics and potentially damaging them or causing a fire.
The following items will be safe from overload by using a whole house surge protector:
Electronics, such as cell phones, TVs, gaming systems, and computers
Washers and dryers
Telephone systems
Stereo equipment
Kitchen appliances
Restoring a home back to livable condition after a house fire is not only devastating, but costly. A West Houston electrician can give you a free quote to find out how much it would be to install a whole house surge protector. You can even get a discount on your homeowner's insurance for installing one.
What Are Signs You Need New Surge Protection?
Explore key signs you need new surge protection below.
Your surge protector is old - The expected lifespan of a surge protector depends on how much it is used. If you use yours often and have had it for several years then make sure to contact our Katy surge protection professionals.
A ton of use - The limit to a surge protector's use is measured in joules so you have to consider how often it is hit and how many times it gets hit. So if your surge protector maxes out at 1000 joules then it will start to run out of steam at that amount.
Check the light - Not all surge protectors come with these lights, but those that do are very easy to read. If there is a flashing light, either red or green, contact our Katy surge protection professionals .
How much electricity your surge protector is responsible for - If your surge protector is responsible for 50 devices across your home, it's going to run out of surge protection faster than normal. So with surge protection you always need to be conscious of the ratio between your electric capacity vs consumption.
How Does Whole Home Surge Protection Work?
A whole house surge protector is wired directly to the electrical panel into your home. It will take in almost 100% of the electricity that hits your electrical panel and is built to handle large capacities of electricity and can last for quite a few years.
Most problems don't come from a result of electricity coming into the home, they're generated within the home. Things like A/C units, larger appliances, or other household items with motors cause surges on the internal circuits.
Why have a whole house surge protector then? The reason is simple: those smaller surges are sent to the main breaker panel, which is connected to the whole house surge protector, which deflects the surges and protects the home. If a power surge is followed by a power outage, we can outfit your home with a standby generator as well.
West Houston Electric Will Hook You Up
If you're interested in finding out more about whole house surge protectors, West Houston Electric is the expert. You can trust us to let you know what make and model would work best to protect your home. We are an honest, reliable company who has been in business for over 30 years. We also service ceiling fans to ensure your home's air is cool and well-circulated.
---
We can show you how to protect your home and property from power surges. Give our Katy surge protection electricians a call today at (832) 925-4669.
---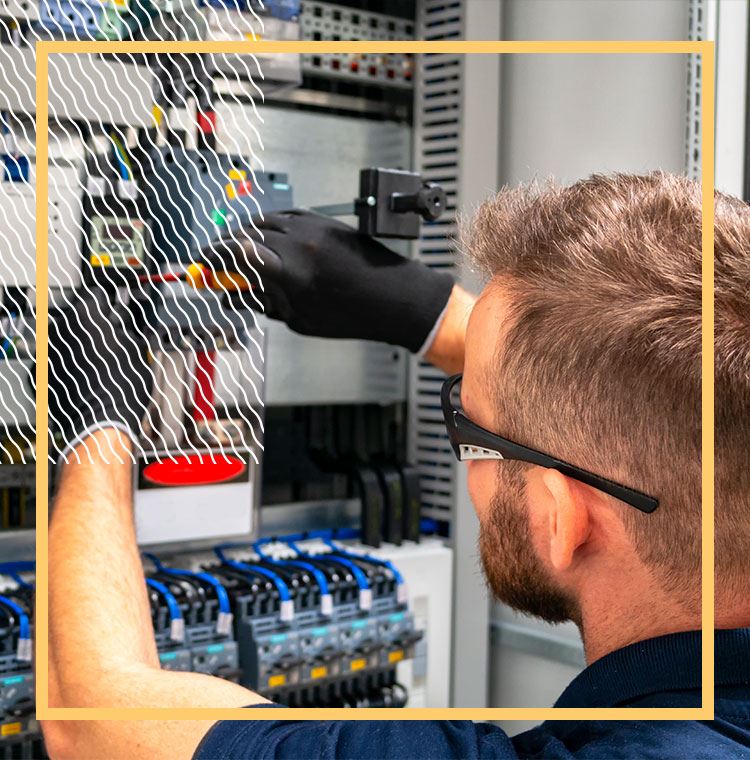 Make the Brighter Choice Let Us Take Charge
Over 30 years of Continuous Training

Convenient Specials and 0% Financing Available

Clean & Courteous Technicians Who Respect Your Home

Background Checked, Licensed & Insured

Free Estimates & Fair, Straightforward Pricing